We Serve Better Than Any Other!
To refresh the world in mind, body and spirit. To inspire the moments of optimism and happiness through our brands and actions. To create value and make a difference. At Cureline our vision is to create a better everyday life for many people through providing them with the most efficient medical equipment.
We are
Specialized

in
Medical supplies to provide individuals with ability to interact more independently with their environment.
THE BEST MEDICAL SHOP IN BEIRUT CITY
We Provide the Best quality products
Call Us:
+961 (01) 473 390

For more informations
We Care More Than Any Others!
Why Chose
Us
The Best Medical shop in Beirut City
We at Cureline take pride in being able to provide our clients with genuine, reliable and verified medical equipments and supplies. We hold firm belief that you, our clients, deserve nothing but the best when it comes to medical equipments. That is why we make sure to provide world-class, reliable and affordable medical supplies for you.
Physical Therapy Center
Our goal is to provide quality patient care in a comfortable friendly atmosphere. Our dedicated staff helps strenghten patients and leads them though recovery while "treating everyone like family."
Fast Delivery Service
Looking for a fast, reliable same day delivery service ? Cureline offers a home delivery service no matter how small your order is. You choose freely where you want to be delivered in Beirut City.
Installation Service
When your equipment is installed and running, we guarantee its performance. Let Cureline's help with all of your home installation projects with speed, quality and professionalism.
Equipments Rental
Renting medical equipment is a practical choice when you know that you will only need the equipment temporarily. Cureline offers rentals in Beirut City.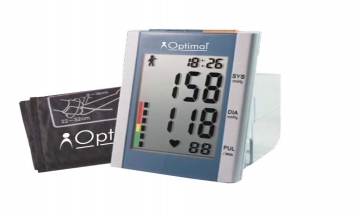 35 $
BLOOD PRESSURE MONITOR
Extra large LCD display makes it easy to read; ambient temperature display on sleeping mode and can be adjustable; date/time displ
700 $
ELECTRIC BED 3 FUNCTIONS
STANDARD CONFIGURATION : ADVANCED MEDICAL MOTOR SYSTEM (3PCS MOTORS , 1PC CONTROL BOX , 1PC HANDSETS ) ALUMINUM GUARDRAILS , LOW S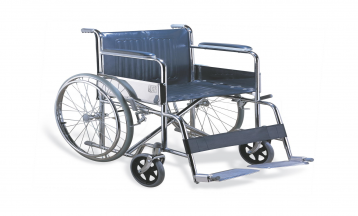 99 $
ECONOMY MANUAL WHEELCHAIR
Chromed steel frame 8' PVC castor, 24' solid wheel, fixed armrest and footrest, net weight 14 kg, max weight 100 kg.